Xiaodongwu
Xiaodongwu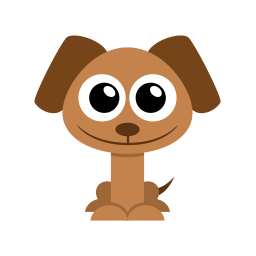 Twelve houses and two condominiums, worth a total of $8,915,000, changed hands in deeds filed with Town Clerk Barbara Serfilippi between Sept. 3 and 13. The town received $22,287 in conveyance taxes from the transfers, which included:
80 Old Trolley Road: Xiaodong Wu and Qihong Huang to Juan Carlos Pelaez and Tatiana Segovia of Mendham, N.J., Sept. 6, $1,030,000.
27 Pheasant Lane: David R. and Nancy F. Watts to Anthony and Melissa Showah of New York City, Sept. 6, $605,000.
286 Wilton Road West: Sturges Brothers Inc. of 24 Bailey Avenue to Jacob A. and Susan N. Leonti of 432 Branchville Road, Sept. 6, $476,000.
51 Minuteman Road: Bruno P. and Susan E. Bauer to Ronald and Victoria Lalli of Eastchester, N.Y., Sept. 7, $759,000.
9 Ramapoo Road: Catherine Potel to Matthew and Danielle Komosinski, Sept. 7, $512,000.
5 Carpenter Close, Casagmo: Patricia D. Sheehan to Christopher and Carrie W. McKeegan, Sept. 8, $215,000.
5 Woodchuck Lane : Diane Schiavetti to Sean Michael and Maggie E. Hamill of Trumbull, Sept. 9, $617,500.
20 Silver Hill Road: Dorothy M. Williams of Wilton to David P. Boucher and Rachel E. Kirkpatrick, Sept. 9, $300,000.
52 Wilton Road East: James P. and Colleen T. Young of Lakeland, Fla., to Darren Hartigan and Colleen Sheehan of Mississauga, Ont., Canada, Sept. 9, $795,000.
97 Old Sib Road: Norris W. and Theresa W. Commodore to Matthew J. and Rachele A. Ketterer of Carmel, N.Y., Sept. 12, $735,000.
38 Ridgecrest Drive: James and Holly Endee to Keith V. and Leigh Ann Grasso of Fairfield, Sept. 12, $645,000.
13 Sprucewood Lane: Baker and Jody Mallory to Christopher and Jessica Curran, Sept. 12, $775,000.
10 Aspen Mill Road : Michael J. and Kelly A. Lardieri of Middletown, N.J., to Paul and Deborah Colon, Sept. 12, $485,000.
500 Main Street, Unit 1: Elms Development Co. LLC to Jennifer M. Dineen of 378 Main Street, Sept. 12, $965,000.